Temps de lecture :
3
min
Chairside Economical Restorations of Esthetic Ceramic (CEREC) is a high-tech German technology used by dentists to produce ceramic crowns. The technology uses computer-assisted design and manufacturing (CAD/CAM) so dentists can now design and make your new teeth right in-house! Read on to discover the benefits of this technology; you are sure to be impressed!
What are ceramic crowns?  
In a nutshell, a dental crown is a "cap" for a damaged tooth. Typically, patients may need a dental crown to: 
Reinforce a damaged tooth or protect it from breaking

Hold together parts of a cracked tooth

Restore a broken or severely worn tooth

Support or cover a tooth that has been attacked by a cavity

Cover misshapen or discoloured teeth
Improve the aesthetics of teeth
 Why choose ceramic crowns?
Dental crowns can be made from different materials such as porcelain, ceramic, metal, stainless steel and resin. At the Clinique dentaire Fortin Poirier we work with ceramic crowns. In fact, ceramic is a great choice for dental crowns. Ceramic crowns are chosen for their durability, appearance, biocompatibility, and fit. Several techniques may be used to design and manufacture ceramic crowns. However, the CEREC technology is by far the most innovative and a real game changer!
How does the CEREC technology work?
CEREC uses CAD/CAM to design and manufacture your ceramic crown right in the dentist office. Installing a dental crown has never been this simple and quick. Additionally, the best part is that the process can be done in just one appointment, saving you time and money!
When you arrive for your appointment, the dentist will prepare your tooth to install the dental crown. First, they will take a digital print of your tooth with a 3D camera, which is connected to a computer. Then, once the restoration is ready for production, the information is sent directly to our in-office milling machine. This part is super exciting and you can actually watch as your new tooth is being made. Or you can take this time to relax, catch up on emails, or share your experience on social media! Once the crown is ready, the dentist will install and polish it. You will be amazed at how well it matches your natural teeth. 
Benefits of the CEREC ceramic crowns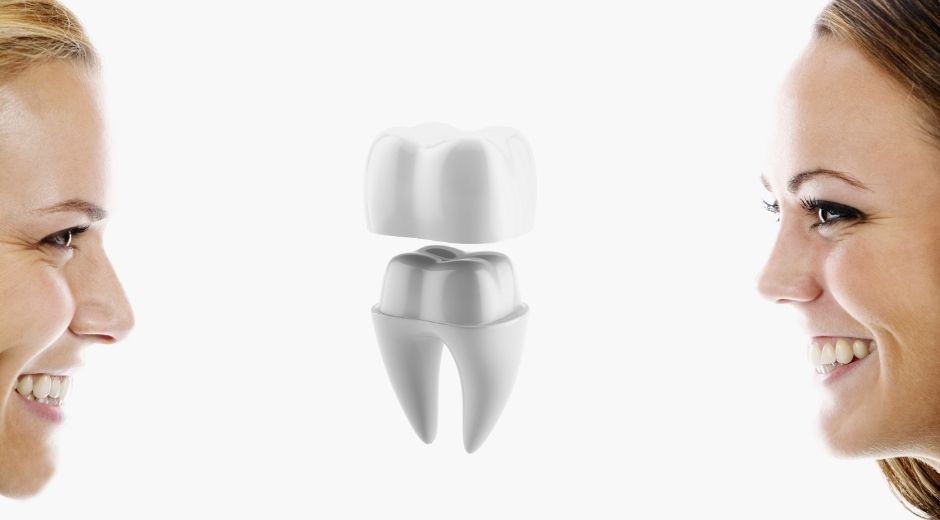 Getting CEREC crowns has numerous advantages. These include:
Same-day procedure

: instead of waiting up to two weeks for a crown, you can now walk into a dentist's office and walk out with a new crown the very same day.

Natural look

: they tend to look more natural and match surrounding teeth better. Your friends may not even notice!

Durability

: CEREC crowns have been proven to

last and be sturdier

. Additionally, they resist abrasion and thus provide a reliable restoration option.
The CEREC technology is a revolutionary way to provide patients with ceramic crowns in one day. CEREC crowns are sturdy and natural looking. To learn more about the CEREC technology or make an appointment for a ceramic crown, contact the Clinique dentaire Fortin Poirier today.