Temps de lecture :
3
min
For many of us, the holidays are not synonymous with healthy eating. From cookies to eggnog to turkey and stuffing, it is easy to get carried away with all the parties and celebrations. Here are five tips to help you keep things in check and eat better this holiday season.
Healthy eating tip #1: Substitute holiday favourites with healthier alternatives
December can often feel like one giant buffet. From offices lunches to Christmas parties and family events, it almost seems as though the season was designed for overindulging. However, all the sugar and fats consumed can have an impact on your health, oral health and waistline. Thankfully, almost any meal can be made healthier with just a few ingredient swaps. For example, plain Greek yogurt can be used instead of sour cream in sauces, casseroles or mashed potatoes. Or swap out pasta noodles for "zoodles" i.e. zucchini noodles for a fibre and vitamin boost. Additionally, healthy makeovers of other holiday classics are simple. Replace mashed potatoes, green bean casseroles, creamed spinach, cream cheese dips and pies with cauliflower mash, sautéed green beans, sautéed spinach, hummus and grilled fruits respectively. And don't forget a beautifully arranged veggie platter with healthy dips can be a delicious alternative to a cheese and cold cut platter. 
Healthy eating tip #2: Add fresh or frozen cranberries to your holiday recipes
Cranberries are another classic to put on your holiday table. Rich in antioxidants, vitamin C and proanthocyanidin, which is known for preventing urinary tract infections, gingivitis and periodontitis, cranberries have numerous health benefits. However, be wary of cranberry juices and store-bought sauces as they can be high in sugar. Instead, make your own naturally sweetened cranberry sauce without added sugar. We also like this Cranberry-balsamic chicken thigh recipe.
Healthy eating tip #3: make sure you have water and other non-alcoholic drinks on hand
Hosting dinners or parties this holiday season? Remember to have plenty of water and other non-alcoholic drinks on hand. Aside from the festive mulled wine, eggnog, and other holiday-themed cocktails, serve your guests still or sparkling water, tea, coffee or other low-sugar drinks. It is important to stay hydrated this time of year, especially if you are consuming alcohol. Additionally, drinking sparkling water for example can help you pace yourself at parties or events. Most importantly, if you do drink remember to plan a ride home and never get behind the wheel.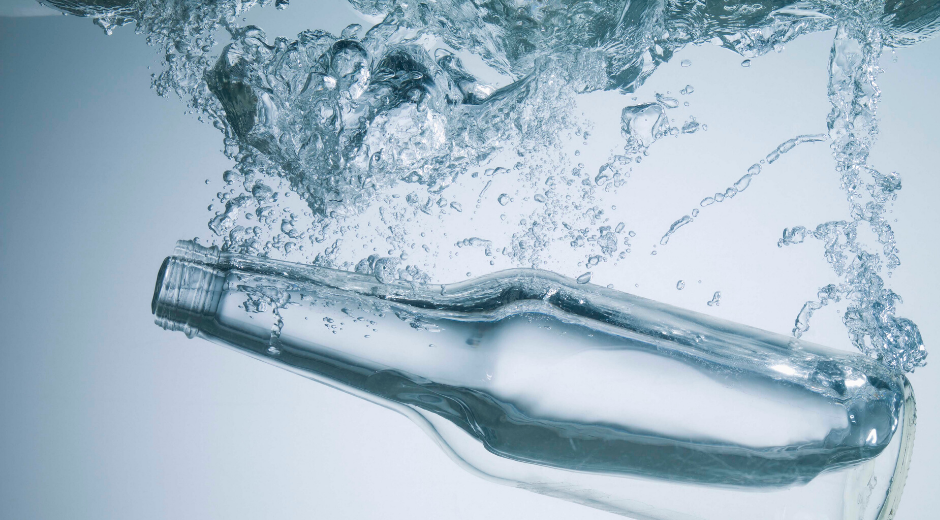 Healthy eating tip #4: Do not skip meals and eat something before going to an event
To keep up with the frantic pace of the season, you will need plenty of energy. As such, you should avoid skipping meals even if you are short on time. Skipped meals often result in binge eating afterwards. Furthermore, if you are heading to an event, eat something beforehand. This will ensure you do not show up famished and stock up on unhealthy choices. For example, a healthy smoothie can provide a great energy boost and all the vitamins you need. Additionally, try to avoid standing near the food table at parties. Instead, circulate and chit-chat to keep from picking at the food all evening long.
Healthy eating tip #5: Reduce portion sizes
With all the various side dishes being served, it is easy to quickly fill your plate. If you want to try a bit of everything, reduce your portion sizes. This way you can get a taste of all the delicious dishes without overstuffing yourself. Furthermore, if you are still hungry, you can just go back for seconds. 
Healthy eating and exercise impact your overall health and oral health. While eating well during the holidays can be challenging, you can make holiday meals healthier with a few simple tweaks. Enjoy everything the holidays have to offer and ring in the new year on a healthy note.
And remember to schedule your dental cleaning and check-up today.